What Is The Best Fence To Choose For My Property?
A fence is a great addition to your home, but it can be a bit of a tender subject for some. There are so many fence company scams that it can be hard to know which fence company to go with, or what to do. You want to get an amazing fence installation for your home but you just aren't sure what to do. Not only do you not know what fence company to go with, but you are also unsure of what type of fence you need in the first place. This can be stressful for sure, but with the right amount of information, you can solve this problem. 

That depends on what you want from your fence. You need to know what you want your fence to provide you in order to know which fence is best for your property. If you want a fence that is going to give you extra security, getting a wrought iron fence might be the choice for you. Wrought iron is a great fence type. While it doesn't provide privacy, it certainly makes up for it's amazing security. Your wrought iron fence is going to protect you from neighborhood hooligans as well as bears! If you have the money to spend on getting one of those installed, you really should.

Something to consider when getting your fence is your budget. Having a budget in place will allow you to make a smart decision when choosing your fence. If you want a wrought iron fence for the aesthetic but your budget just doesn't work for it, then you need to consider getting a different fence type. While wrought iron is cool, if you can't afford it and you don't need it, then get something different. Wood and vinyl are some other good fence options.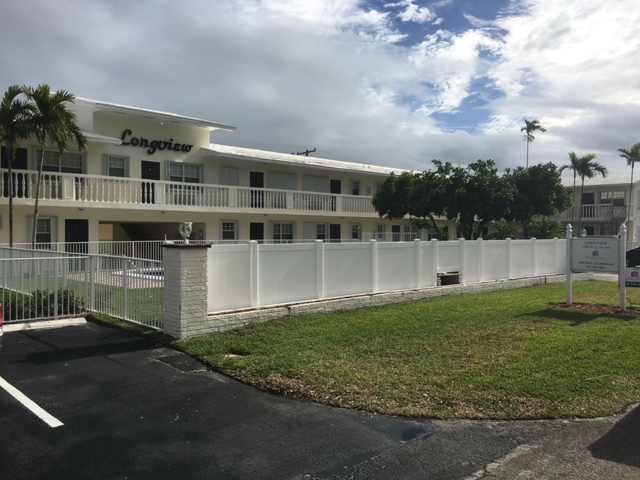 For example, if you are looking to add some privacy to your home then you definitely need to consider getting a wood or vinyl fence installation. These fence types are not super expensive and they get the job done. They can be built tall to ensure that your neighbors are not watching you and that the people walking on the block you live on aren't gazing into your windows out of curiosity. A vinyl fence can be made to look like a wood fence, so if you are not all that interested in wood, vinyl is the way to go! All fence types provide security, so don't worry about that. The only fence type that I do not suggest getting is a chain-link fence. It only lowers the value of your home.


How Much Does It Cost To Install A Fence For Your Property?

The thing with price is, it can change drastically depending on other circumstances. So, while the average fence installation price is about $5,000, you can end up spending way more or way less depending on the situation. For instance, a wood fence isn't going to cost you as much as an aluminum fence, and a pool fence isn't going to cost you as much as a fence that completely surrounds your property. It really is just about putting all the facts and figures into consideration. Decide on your budget, and see what you can do within that.

There is always the DIY option, but I don't suggest it. A couple of videos don't prepare you enough for installing a fence. You might even end up spending more if you go the DIY route because you could possibly end up damaging an important line, such as the water line, while doing the installation. Yes, there are a lot of corrupt fence companies out there and you might think going DIY is a great way to protect yourself. However, unless you are one hundred percent sure about what you are doing, you can't be sure that you will do a better job. There are a lot of good fence companies out there as well, so don't worry. Just do some research and you'll be alright.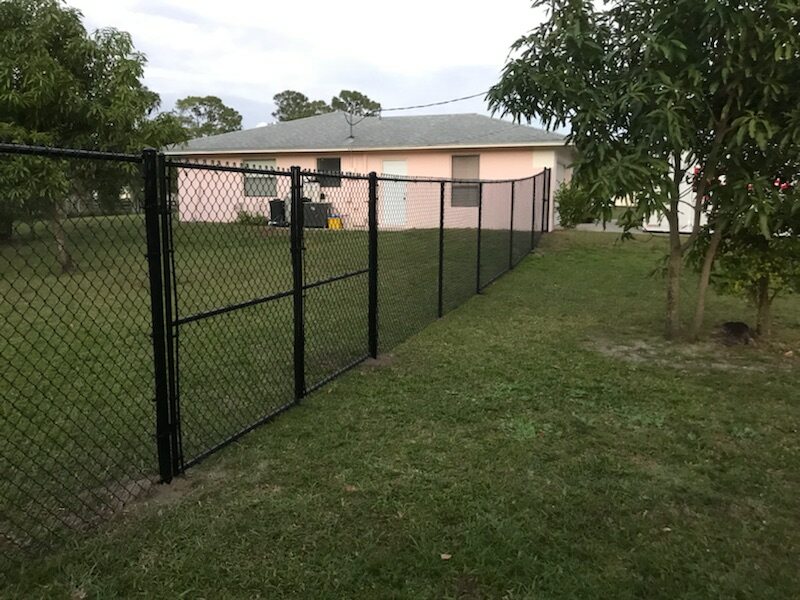 Wood VS Vinyl: Which Is Better?

Wood and vinyl are both very good fence types, but they have their own sets of pros and cons. For instance, while wood has the ability to be designed and customized, vinyl doesn't. However, vinyl can be made to look like wood so if you want a wood fence without the work of wood, you would get a vinyl fence. Wood requires a lot of maintaining. I mean, given the nature of wood, it is easily affected by all weather and it definitely requires a lot of upkeep which equates to a lot of cost. Vinyl on the other hand doesn't need much in terms of maintenance as it can just be wiped down or washed with soap and water. You can even recruit the neighborhood kid to do it for five dollars or your own child to do it for free! Either way, both are good fence types that you should consider if you want a good fence that does its job.

Can Fences Add Value To Your Property?

Having a fence will not add much to your final sale price, especially if it is in bad shape. If it is in good shape, chances are that you spent all of the 'value' on keeping that fence in good shape. The only way your fence is going to add monetary value to your home sale price is if you sell your home very shortly after getting your fence installed.

While you won't get much money for your fence, you will get the great value of privacy, security, etc. Fences are great for giving your life some privacy. That is, if you get a privacy fence. You will be able to jump around and act crazy in your backyard without worries. Of course if your neighbor has a two story home then you probably aren't going to be able to do much in terms of privacy, but, you know. A wrought iron fence is also a great defense, so getting one of those is a major value!